Pool Deck Options and Benefits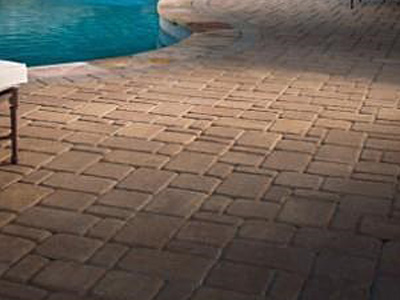 At Nolascapes, we offer various pool decking solutions to choose from. Having been in this industry for quite a while, we bring professional expertise and quality services to the table.

Pool decks are available in various materials and designs. While there is no option that one can declare as the best one, you can always compare the pros and cons to see which one would suit you the best.


Wood Pool Deck
If you are looking for a pocket-friendly option, wood is a great choice. Apart from being a low-cost material, it is also easy to work with wood. The high degree of customizability allows one to build stunningly beautiful pool decks using wood. However, wood pool decks need plenty of preventive maintenances. To ensure a long life for the deck and its looks, you would have to stain and seal the deck on a regular basis.


Natural Stone Pool Deck
Stone is one of the most popular materials for pool decks. Like wood, stone is highly customizable too and would allow you to incorporate various designs. Available in various shapes, colors and sizes, stone is also a great material for building pools structures. Stone is a viable decking material in almost any climate and looks good with most of the architectural styles. However, stone is one of the most expensive decking materials. If you are looking for quality stone, expect to have to shell out a good price for it.


Poured Concrete Pool Deck
Concrete is a viable material for building a pool deck if you seek something that's affordable and durable. Concrete pool decks are available in different designs. For instance, you could go for a broom finish if you prefer the standard concrete look. If you are looking for something more stylish, you may opt for a stamped concrete finish. You may get the concrete stamped to resemble various shapes. However, you might want to keep in mind that concrete may not be the best decking material in areas where the winters are very cold. Constant freezing and thawing would likely cause the concrete to crack over time.


Concrete Paver Pool Deck
Pavers are again one of the relatively expensive decking materials. However, concrete pavers do come with the perk of being easy to maintain. For instance, pavers are usually durable and do not break easily. Even when they do, you can simply replace the damaged paver instead of having to carry out an extensive repair over the pool deck. Pavers are stylish and are available in a variety of sizes, designs, and colors. One can always get creative and install the pavers in beautiful patterns.

While getting a pool deck built, you would want to keep certain factors in mind. These include the upfront costs, the maintenance costs, the aesthetic appeal, etc. The material should also be anti-slip, as a slippery pool deck can easily result in accidents. Hiring a reliable company like Nolascapes would evidently pay off. We can help you out by providing you with a highly customized pool decking solution. We use quality materials to ensure excellent durability. You may get in touch with us and discuss your requirements if interested.

Areas We Service in Louisiana