Pool Construction in Kenner, LA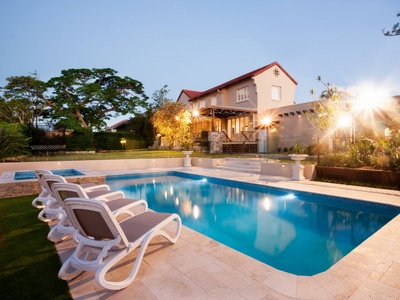 At Nolascapes Pool & Outdoors LLC, we don't create outdoor features with run-of-the-mill qualities. Instead, we strive to achieve perfection in every project that we handle, be it a simple paver installation job or a massive pool construction task. We are a trusted contractor in Louisiana because of the top-notch services that we offer to residential and commercial property owners across Kenner, LA and nearby locations. We provide pool design and construction services, as well as installation of other outdoor pool features like Jacuzzi. Read on to learn more about our design and build services.


Pool Construction
Nolascapes Pool & Outdoors LLC employs people who are experts in pool construction and design. With the kind of quality that we can provide and the lengthy experience that we have, you will surely love our creations. Our pool installers can install any kind of pool that you or our Kenner, LA clients want. Here are some of your options:


Fiberglass pools. Fiberglass pools are highly popular in Kenner LA due to their durability and ease of maintenance. They also don't accumulate algae unlike traditional pools, plus they are relatively safer than pools made of other materials since they don't have a surface that is prone to cracks and scraping.
Vinyl pools. If you are on a limited budget and still looking for a pool-type that is easy to install and maintain, this is the perfect pool for you. Vinyl pools come in various design options so it's easy to pick a design that will suit your taste and complement your property's overall design or theme. They are extremely stunning, thus making them ideal for properties with an equally aesthetically-superior build.
Concrete pools. Concrete pools remain highly popular due to the wide range of possible surface finishes that property owners may choose from: tiles, pebbles, or mosaic. Since they are made of concrete, you can also expect years or even decades of service from your pool.
Gunite pools. Gunite pools are essentially made of concrete but a specialized one. Gunite pools don't require a liner to be installed and they can be extremely long-lasting like most concrete pools. There is also a great range in terms of possible designs so achieving a personalized look is an easy task.

Meanwhile, we can also achieve your desired setup like the traditional chlorine and chlorine-free pool. You may choose our saltwater pool option if you want pool water that is gentler to the skin and requires less maintenance. We have already installed this kind of pool for numerous clients from Kenner LA and nearby areas.


Pool Pavers
We have a wide range of pavers that are ideal for use in pools, which is why most Kenner LA clients have a fun time choosing from our extensive paver inventory. Among the paver types that we recommend for pools include bricks, cobblestone, bluestone, flagstone, granite, limestone, and many others.

When building pools, we use slip-resistant pavers to avoid accidental slip and fall given that pool areas are almost always wet. The pavers that we use are also highly durable. Our crew members are skilled paver installers who have perfected pool paver installation from the drawing board to the actual installation. We also offer various design options such as modern infinity pools to traditional lap pools. We can also use your preferred materials to achieve the look and functionality that you have in mind.


Outdoor Jacuzzi
Most of our Kenner LA clients request a Jacuzzi to make their outdoor stay more relaxing. The common features that we recommend are custom seating, stereo system, lighting, jets, and water purification system. We can install a small Jacuzzi or even a large one so you can enjoy its relaxing and therapeutic benefits. Your Jacuzzi's optimum functionality is our top objective and we make sure that it suits your specific needs.

Call us today at 504-330-8479 or contact us for more details on our comprehensive pool construction services.
Areas We Service in Louisiana