Hardscaping Services in Mandeville, LA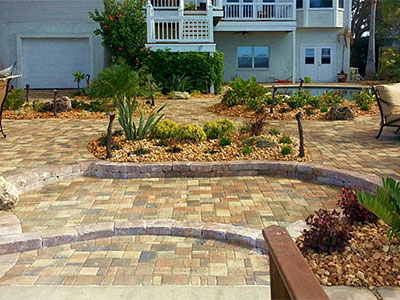 Nolascapes Pools & Outdoors LLC is among Louisiana's top outdoor living contractors. Property owners choose our services because of our expertise, experience, and commitment to provide clients with superior service regardless of the project's nature and scope. We also have the necessary resources such as modern design tools, heavy equipment, and premium quality materials. These capabilities allow us to handle any kind of outdoor improvement project anywhere in Southeast Louisiana. If you're from Mandeville LA or residing in a nearby area, don't hesitate to contact us for your next outdoor improvement project. We are not a typical design-and-build company that only accepts small installation projects. Our company can work on all kinds of property improvement jobs - from renovation and upgrades to design and installation. Please dial 504-330-8479 to learn more about our comprehensive services.


Pool Remodeling
You don't have to spend thousands of dollars just to revitalize your outdated pool. Here at Nolascapes Pools & Outdoors LLC, we can improve the functionality and appeal of your swimming pool without draining your pockets. We can provide an affordable pool remodeling service because of our experience and efficient handling of our resources. Our proof is the large number of remodeling projects that we have completed in Mandeville LA and surrounding areas. We also employ the best people in the industry so it is easy for us to work on any kind of pool renovation job. Some of the tasks that we can do include paver pool deck installation, retiling, pool coping replacement, installation of water features and underwater lighting, and pool accessory installation. We can also improve safety in the pool area by installing fences, lighting, covers, and slip-resistant pavers. Modern pool designs also include plantings around the pool area. These additions can easily change the look and ambiance of your pool.


Hardscaping
All kinds of hardscape features must be built by knowledgeable people since they are essential structures in your backyard. There are a lot of hardscape contractors in the Mandeville LA area that you can hire for this project but only a few can provide outstanding workmanship. If you want a worry-free project, you must trust well-experienced contractors like us at Nolascapes Pools & Outdoors LLC. Our expert designers and installers will help you choose the best hardscape features for your property. These structures will complement with other outdoor amenities and enhance the functionality of your property.

Most of our hardscaping projects in Mandeville LA require installation of pavers and retaining walls. Our projects in this area were all completed successfully and built according to client's specifications. The structures were built using premium grade pavers, wall blocks, and other masonry materials to ensure their durability and aesthetics. You can hire us to build a new retaining wall in your property or let us install additional walkways, sitting areas, and other paved structures such as patios, decks, courtyards, entryways, and sidewalks. If you need a specific hardscape feature, just let us know.


Outdoor Kitchens
An outdoor kitchen is a typical outdoor living feature in every Mandeville LA home. Some homeowners prefer the pre-built ones since they can be installed in a DIY manner. But the problem with pre-built ones is the customization option. The kitchen unit may lack specific features that the client desires. Another issue is the compatibility of the pre-built unit with the current outdoor setting. You can avoid these problems by hiring professional outdoor kitchen builders. Professionals like us can help you choose the right kitchen unit that will suit your needs and budget.

Our custom-built outdoor kitchens are always made from top-quality materials. We only recommend leading brands that are proven tough and long-lasting. Your kitchen will not only look great but also highly functional because of our creative kitchen designers. From your favorite BBQ grill and chosen kitchen island to vital kitchen accessories, we will make sure they are installed in their perfect spots. With your new outdoor living amenity, family get-togethers will surely become fun and memorable.

Areas We Service in Louisiana