Landscape Services in Covington, LA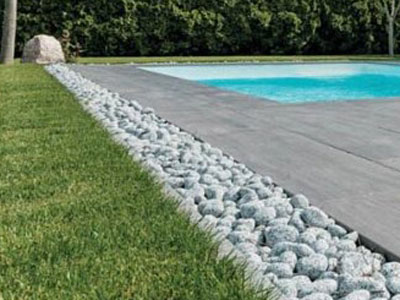 Creating one-of-a-kind outdoor spaces and beautiful landscapes is our specialty here at Nolascapes Pool & Outdoors LLC. We build custom pools, gorgeous landscapes, fully furnished outdoor living spaces, and functional outdoor amenities. Our company is also known in Covington LA and surrounding areas for our expertise in creating low-maintenance outdoor setups. Our experts adopt sustainable landscaping techniques and methods to help clients reduce maintenance cost. Among the many options that we offer is artificial grass installation. The synthetic option will only require minimal maintenance effort so homeowners will enjoy huge savings in the long run. We also build outdoor features that are functional, highly efficient, and long-lasting. From structurally sound pavements and masonry features to efficient drainage systems, we can build all these at reasonable costs. Please call 504-330-8479 now for your inquiries or visit us at our office to get more information about our wide range of services.


Swimming Pools
Most property owners believe that adding a swimming pool in the backyard is an expensive project. This is partially true since a grandiose pool cost thousands of dollars to build. But here at Nolascapes Pool & Outdoors LLC, we can design your pool without draining your pockets. Our pool designers use creative techniques to come up with unique but 100 percent functional pools. We can even create specific pool types that our clients prefer. In fact, we are one of the few pool contractors in Covington LA and surrounding areas that can build modern pools, particularly those that do not use harmful chemicals. We can install concrete, vinyl, and fiberglass pool faster than our competitors because of our complete equipment and skilled workers. Dial our hotline now to learn more about your pool options.


Artificial Turf
Artificial turf is an excellent alternative to natural grass because of its many benefits. It can easily transform a vacant space into a beautiful lush lawn. Since it is made from synthetic materials, maintenance cost is dramatically reduced. You do not have to worry about infestation, weeds, and other labor-intensive lawn care tasks. If you care about the environment, this is the right material for your lawn. You can now avoid harmful chemicals such as pesticides and synthetic fertilizers. But before you hire an installer, make sure that the contractor is well-experienced in synthetic turf installation. Choose an established landscape contractor in the Covington LA area like us at Nolascapes Pool & Outdoors LLC.

Our landscapers will carefully select the grass type that suits your needs and landscape setting. We only get our supply from reputable manufacturers of synthetic turf in the country so the grass that we install are all top-quality. They are safe for kids, eco-friendly, UV resistant, fade-resistant, and long-lasting. And the best thing about our synthetic turf is its genuine look. Once installed on your lawn, you cannot distinguish the artificial one from natural grass. You can choose the more popular Kentucky bluegrass and Zoysia or Bermuda grass, depending on your preferences.


Drainage
We always emphasize the importance of well-thought-out drainage systems in residential and commercial properties. A faulty drainage causes water run-off and structural damage on walls, ceiling, and building foundation. The landscaping and other outdoor features will not be spared if the property has a poorly designed and installed drainage system. You can avoid these problems by hiring professional contractors like us at Nolascapes Pool & Outdoors LLC. Since we have been doing this job for years, we can easily come up with reliable and efficient drainage designs. We install different types of drains depending on the topography and size of your property. We usually recommend surface and sub-surface drains on residential properties in the Covington LA area. With our carefully planned designs, you are guaranteed of a flood-free lawn and landscape. Do not worry if you have a large property, we can still handle your drainage project since we have complete tools and equipment.

If you are from Covington LA or residing in a nearby city, please contact us or call us at 504-330-8479 today. We offer special packages for Louisiana clients. Let the experts build your dream landscape and outdoor oasis with our professionally designed water features and outdoor amenities

Areas We Service in Louisiana