Outdoor Structures in Hammond, LA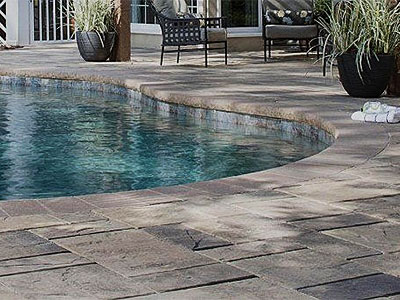 As one of the leading local contractors in Hammond LA, Nolascapes Pool & Outdoors LLC will always provide outstanding services to our clients. Our primary goal is to give our clients tough, functional, and appealing outdoor structures and amenities. We have well-experienced people who can work on all kinds of outdoor structures such as paved amenities, pools, retaining walls, and outdoor living features. Dependable contractors like us have complete tools and equipment, employ highly-skilled manpower, and use top-quality materials. With these vital resources, all projects are completed on time and within your set budget. Call us now at 504-330-8479 to get a free project cost estimate.


Pool Designer
We consider pool installation as a major property improvement project. This means you have to set aside a huge budget for this particular water feature. Since you'll be spending your hard earned dollars on a permanent outdoor amenity, it is best to hire a well-experienced pool designer. Experts like us can easily pinpoint the best location for your new water feature and recommend the most appropriate pool type that will suit your needs and lifestyle. Our designers will also consider other important factors such as pool maintenance, aesthetics, and add-on features. Your complete satisfaction is very important to us so we will create a highly personalized pool design. You may also request for a specific pool setup. Some alternatives to traditional pools are chlorine-free, natural, and saltwater pools. The durability and reliability of the structure generally depends on the materials used in the construction phase. We know this very well since we have already completed numerous pool installation projects in Hammond LA and nearby areas.


Pavers
Paver amenities are common installations in residential and commercial properties. In fact, most properties in Hammond LA have professionally-designed paver structures. They are not only installed for aesthetic purposes but also for their vital functions in the property. For example, your leisurely walk around the landscape will be more exciting if the walkways are made from attractive pavers. It is easy to create a welcoming atmosphere in your home if your driveway is made from finely selected pavers. Your patio will also look great if you will adopt a specific theme or design. The limitless design possibilities are one of the reasons why we highly recommend pavers on outdoor features and amenities. We may use clay brick pavers, natural stone, rubber, or concrete, depending on your needs and requirements. If choosing the right color, pattern, or texture is a bit difficult, we have people who can assist you in the selection process.


Retaining Walls
Are you looking for a well-experienced retaining wall builder in Hammond LA? Look no further since you have found the right company to handle your project. Nolascapes Pool & Outdoors LLC has a team of seasoned retaining wall builders. We are the best people to hire because of our in-depth knowledge about the vital functions and technical requirements of retaining walls. You are assured that the structures will be built according to industry standards and local regulations. We can build different retaining wall types such as gravity, cantilevered, and reinforced retaining walls. You are also guaranteed of sturdy and long-lasting walls because of our adherence to quality workmanship. Our installation team follows systematic procedures and industry-approved installation methods. We strictly adopt these procedures and methods regardless of the wall's design and specifications.

At Nolascapes Pool & Outdoors LLC, we never compromise our client's safety. Our custom-designed walls are made from segmental wall blocks, which are noted for their ability to hold large amount of soil. We source these materials from leading manufacturers and suppliers, so you are assured that the blocks are top-quality. We can also help you choose a particular wall design from our product catalogues. Most manufacturers have sample designs, which are suited for residential and commercial applications.

For all kinds of outdoor improvement projects, always call Nolascapes Pool & Outdoors LLC. We can design and build your desired outdoor amenities - from swimming pools and paver features to retaining walls and other custom-designed hardscapes.
Areas We Service in Louisiana