Artificial Turf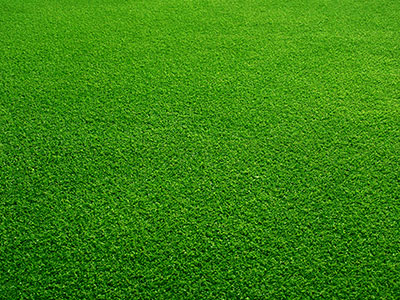 If you are looking for an excellent alternative to natural grass, consider synthetic turf. But what is artificial turf? What are the benefits you'll get when you install it on your lawn? This type of turf is manufactured using a combination of fabric backing, polyurethane, and fiber filaments. The manufacturing process begins with needles inserting fiber filaments into the backing made of fiber. Then, the fibers are bound into the backing using polyurethane or polyvinyl chloride adhesive. These days, synthetic turf manufacturers employ modern technologies to come up with hugely improved synthetic grass products – UV ray resistant, hardwearing, less abrasive, and natural-looking.

During its early days in the 1960s, synthetic grass was initially designed to be used for playgrounds in urban communities. It became very popular among the general public when it was used in the Major League. From then on, artificial turf has found many uses – in residential lawns, public parks, commercial spaces, and the like. Now, if you're looking at the possibility of using such material in your property, you should first hire a knowledgeable synthetic turf installer. Among the local contractors that you can hire for this particular task is Nolascapes. We offer professional synthetic turf installation services at affordable prices. We use top-notch artificial grasses from the industry's most trusted manufacturers. You may call us today to know more about these outstanding materials.


Benefits of Artificial Turf
Property owners can enjoy a host of great benefits by choosing artificial turf over natural grass. First, there is no need for expensive irrigation systems since these materials are absolutely irrigation-independent. Additionally, you won't have to break a sweat or spend a penny to hire a professional lawn mower, since synthetic turf does not grow. There is also no need to wait for months just to see a fully grown lawn because synthetic grass will pass off as a mature turf upon installation. Additionally, they can be easily installed, which is why installation projects can be done in just one day. This means that you can immediately enjoy your new lawn right there and then.

Meanwhile, synthetic turf is also proven to be allergy-free, so it is safe for children and pets alike. Likewise, it is a hard-wearing product that won't easily get damaged even when used in high-impact applications like football fields, baseball diamonds, and golf courses. Since it is maintenance-free, you can save time and money in the long run. All of these perks make the choice of using artificial turf over natural grass truly worth your hard-earned dollars.


Artificial Turf Applications
Artificial grass is easily one of the most versatile lawn surface materials that one can possibly use. Its versatility prompts us to recommend it to New Orleans clients and actually use it in our own lawns. Specifically, these are the different areas where artificial turf can be used:


Putting greens
Playgrounds
Yards
Decks
Patios
Sports facilities
Gardens
Walkways

At Nolascapes, we will help you choose the best artificial turf variety for your lawn and other areas in your property. Our experienced installers know the different applications of the artificial grass products that we have, so they can easily recommend the right variety for your property. For example, we typically recommend a denser turf variety for high-traffic areas such as lawns and playgrounds. If you want to see some samples of our artificial turf and the specific varieties that we have, just call 504-330-8479 or drop by at our New Orleans office during business hours. Our friendly staff will be happy to assist you and help you choose the perfect turf variety for your outdoors.


Artificial Grass
At Nolascapes, we have a wide inventory of artificial grasses that perfectly mimic the look of natural grass. The grasses we install will give you a hard time differentiating the natural from artificial grass – they are simply that awesome! Moreover, the artificial grass options that we carry are the finest ones that you can have for high-traffic spots and areas where pets roam around. They also require minimal infill materials, so they cost less than other products available in the market. Moreover, they drain liquids better than the competition, which is why you won't have to worry about pools of water or pet urine forming on your grass. With these awesome benefits, you won't regret installing artificial turf on your property.
Areas We Service in Louisiana