Vinyl Pools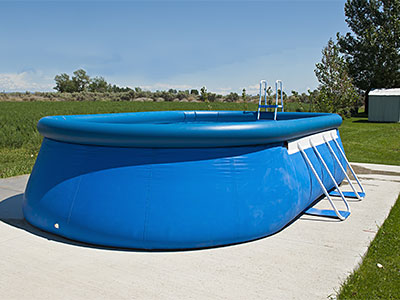 When clients demand only the finest features in a pool, we highly recommend vinyl pools to them. This type of pool possesses outstanding advantages such as low initial installation cost, wide range of possible custom designs, excellent aesthetics, and minimal maintenance. These great reasons make this pool type highly popular among owners of private and commercial properties in the region. Since the installation of a vinyl pool requires expertise and resources, you need to hire licensed and experienced builders like us.

We at Nolascapes Landscaping & Design LLC are proud of the numerous vinyl pools that we've installed for clients in New Orleans, Jefferson, St. Charles, and other nearby cities. The pools we create are prized for their excellent workmanship, unmatched beauty, and unparalleled functionality and durability. If you want to get your moneys' worth, then we're the company to hire. Call us soon.


Great Pool Design Options
Vinyl pools offer some truly exciting design options that are perfect for those with demanding taste. In fact, the possible designs are limited only by one's imagination or design requirements. As such, clients can opt for pre-built designs or style, like infinity, perimeter-overflow, rectangle and lap, free form, geometric, kidney-shape, and many others. Our in-house installation crews can come up with your desired pool design and incorporate their own ideas for an extraordinary design plan. Just let us know how you want your pool to look like and we'll present a design proposal using the latest computer design software.


Excellent Installation of Your Vinyl Pools
Our skilled pool installers can guarantee excellent installation no matter how complicated the project requirements may be. Our people follow proper installation procedures from beginning to end and use the right techniques to guarantee outstanding results. The vinyl pools that we have installed for our clients have proven to be bang-for-the-buck since they have withstood years of use and exposure to changing weather. What's more, the pools we created are known for their extraordinary aesthetics, which make them stand out in the landscape of our valued customers.


Premium Materials Guaranteed
One way by which we ensure the excellent quality of vinyl pools that we work on is by using only premium quality vinyl liners. With thicker grade liners, we are able to create long lasting pools that are sure to provide the benefits that clients need. Moreover, using only the best materials allow us to guarantee clients with reduced maintenance cost and minimal replacement through the years. In short, just by sticking to our policy of going all out in terms of materials quality, we effectively help clients save big money in the long run. We're probably the only pool contractor in Louisiana that offers this kind of benefit to clients.

If you want to install vinyl pools in your home or commercial property, don't hesitate to contact us. Our friendly crews will be ready to answer your queries and discuss the design options that we have. Just dial (504) 250-3910 to learn more about the kind of pools that we can create for you.