Outdoor Fireplaces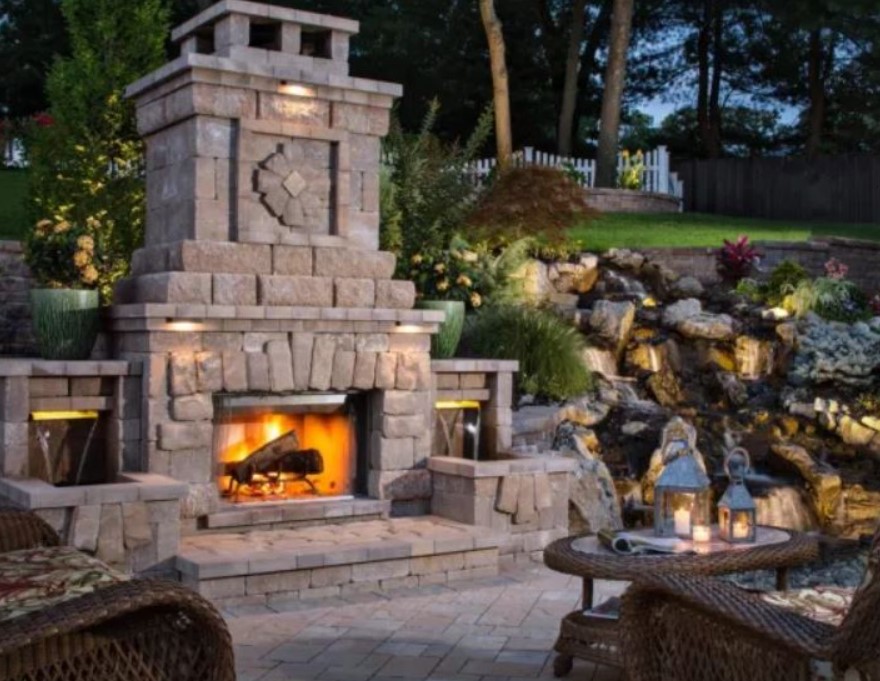 On a chilly winter night, nothing compares to the comfort of a warm fire on your patio or deck. Having an outdoor fireplace in your backyard is unquestionably lovely, cozy, and appealing. At Nolascapes Pool & Outdoors LLC, we cater to clients from in and around New Orleans, LA. We have made our mark in this industry and have many returning clients who rely on us to provide them with customized, cost-effective solutions.


Fireplace Design and Installation
Due to our extensive experience working with various fireplace products, we are well-equipped to build any style and size features. We know how to create gorgeous custom fireplaces that will fit in perfectly with your yard's aesthetics and existing features. To guarantee your complete satisfaction, we work tirelessly and diligently to ensure that the fireplace we design and install for you is proportionate to the yard space.

We have years of experience in the industry, and when you hire us, you know that you have some of the best hardscapes in the region working on your project. We can help with your outdoor fireplace installation during a new landscape construction project or an upgrade. Our company offers the perfect balance of affordability, quality, and value and aims to delight you with our personalized services.


Outdoor Fireplace Materials
We use materials like natural stone, concrete, and brick in these features to create unique outdoor fireplaces that become your yard's focal point. In addition, we also plan the area around the fireplace with pavers and seating walls built to be resilient and long-lasting.

If you prefer the look of stone but do not want a weighty structure on your patio or deck, we can build a concrete outdoor fireplace and clad its exterior surfaces with stone veneers. This solution gives you the best of both worlds, and you can get the aesthetic you want without the higher costs of natural stone.

In addition to being aesthetically appealing, paver stone fireplaces are straightforward to install and come in a wide range of colors. You can rest easy knowing that you're getting the most value for your money when working with us on this project. With your input, our specialists will design a solution that meets your needs.


Customized Fireplace Design Ideas
We understand that every yard is unique, and as a homeowner, you have specific preferences and styling ideas. Whether you prefer a classic stone fireplace or something more modernistic, we can help. Our team focuses on offering customized services with a personal touch. Every outdoor fireplace that we design, and install is class apart, and it will enhance your property's appeal and increase its value.

We use high-quality materials that will make regular upkeep easy, while the structure will last for decades. For additional information about our outdoor fireplace design and installation solutions, call Nolascapes Pool & Outdoors LLC at 504-330-8479. Alternatively, please send us a message through this Online Form , and one of our team members will contact you within a short time.
Areas We Service in Louisiana