Subsurface Drainage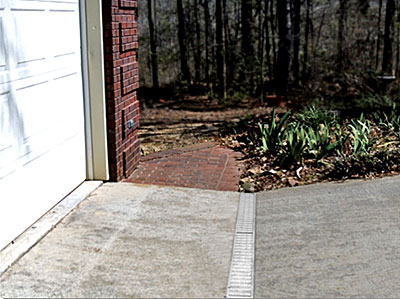 Due to our sub-tropical climate, South East Louisiana is often blessed with abundant quantities of rainfall, sometimes in a very short amount of time. This blessing frequently leaves puddles and sometimes-small lakes in one's yard and washouts in their landscapes. NOLASCAPES designs and installs simply to extensive drainage projects to rid your lawn or landscape of those puddles and small lakes.

NOLASCAPES can provide you with effective drainage solutions based on the needs of your property and your own preferences. We make sure that each system we build or install will complement your existing landscape without doing it any harm.


Types of Yard Drainage Solutions
Surface Water Drainage
Surface drainage solutions are meant to drain out water from the surface of a garden or landscape. The water flowing to the drain, whether concrete or metal, will be channeled to a basin-type structure under the ground and then filtered of any debris, like grass, stones, or soil. This way, only the water can flow down to the piping system. Some examples of surface drainage solutions are trench or channel drains and catch basin drains.


Subsoil Drainage
A subsoil or subsurface drainage system is installed underground. It is usually installed in garden beds, lawns, or low parts of a landscape or garden where water will most likely accumulate. The water then gets filtered of debris and then allowed to flow in another place far from the vegetation or landscape area. This is an ideal option for property owners who want to have drainage systems that are not highly visible.


Importance of Drainage Systems
Although not usually visible, drainage systems are very important in gardens and landscapes. An effective and functioning drainage system will keep excess water from accumulating. It also keeps water from flowing or seeping to areas where it should not go, like the home's foundation and lower areas in the landscape. It can prevent a lot of water or drainage issues such as:


Flooding
Soil erosion
Leaks and moisture intrusion
Soil compaction and scarring
Quality Drainage Solutions
No matter how complex or simple your drainage problem is we will treat each one with urgency and professionalism. We will ensure that any modification or alteration performed in your landscape will be done with utmost care and caution. After installing the right drainage solutions, you will be guaranteed a functional and efficient drainage system.

View our Drainage gallery »
Areas We Service in Louisiana