Cocktail Pools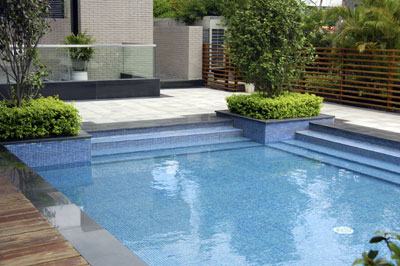 Nolascapes Pool & Outdoors LLC will design and build your cocktail pool to be just as you want it. We are committed to providing our clients in and around New Orleans, LA, with excellent value. A large portion of that value comes from ensuring that every feature of the pool is customized to your needs. Our skilled and experienced swimming pool designers take the time to have discussions with you to get a good idea of your needs and styling requirements.


What is a Cocktail Pool?
A cocktail pool is usually less than 400 sqft. It provides an ideal solution for property owners that have more compact backyards. Sometimes, these features are also called "spools" which is a contraction of the words- small pools and combine a spa and a pool. Most cocktail pools include some amenities like benches, ledges, jets, and heaters to create the perfect relaxation or entertainment space.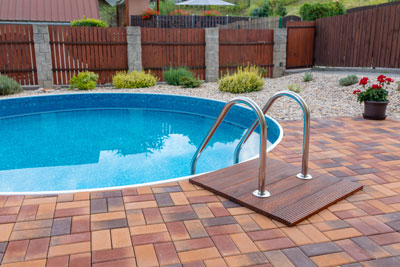 Why Install a Cocktail Pool?
Everything about cocktail pools from function, to features and appearance, far outweigh the benefits of a standard-sized swimming pool. They are a refreshing take on backyard pools and become the perfect solution for homeowners who want a relaxing space that's easy to maintain and easy on their wallets. Here is a detailed look at the benefits of cocktail pools:
Less Expensive to Install and Run - These features are small, translating into less water, fewer chemicals, and lower maintenance costs. You spend less money on heating, and the structure is built for strength and better temperature retention, making spa pools a cost-effective solution for many homeowners.
Environmentally-Friendly - Cocktail pools generate a smaller carbon footprint than standard-sized pools because they use fewer resources. Many people also use solar panels to heat their cocktail pools, eliminating all other heat sources, a win-win for your wallet and the environment.
Ease of Maintenance - A regular-sized backyard pool can be challenging to maintain. But with a cocktail pool, maintenance is a breeze. Once you drain it, cleaning the pool is quite easy and quick. We recommend fiberglass cocktail pools as algae does not adhere to these surfaces as easily. All you need to do is wipe down the sides and the tile line as part of regular cleaning and maintenance.
Maximum Functionality - Don't let the compact size of the feature fool you as you can achieve the very same activities in it as you can in a larger feature. Opt for one with water-current functions; it is excellent for relaxing, rehabilitation, a full-body workout, swimming, and exercising. Most residential cocktail pools are in the 12 feet x14 feet size range and can comfortably accommodate between one and ten people.
Cocktail Pool Cost
Our designers will customize every aspect of your backyard cocktail pool, so you have a feature that gives you the functionality you need while adding to your home's value. We provide the perfect blend of functionality, quality, customization, and cost-effectiveness.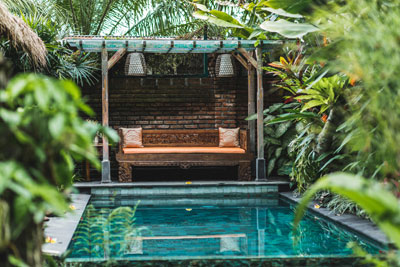 For any more information about our cocktail pool design and build services, feel free to contact Nolascapes Pool & Outdoors LLC at 504-330-8479. You can also send us your queries about cocktail pool costs through this Online Form, and one of our team members will contact you within a short while to discuss your needs.
Areas We Service in Louisiana