Seasonal Maintenance
Landscape Maintenance Programs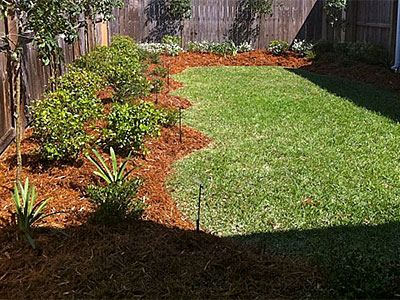 NOLASCAPES knows that Landscape Maintenance can be a dreaded task for property owners. Whether you need 1 time clean up/ reclamation or Routine Seasonal Maintenance, we offer outstanding residential and commercial programs, which ensure that our clients' landscape investment is properly maintained.

The seasonal program offers a solution for our clients who do not have a need for a weekly maintenance program. We will perform all the seasonal service functions, which are as follows:


Routine Seasonal Maintenance Services Include:
Raking, Blowing and Sweeping of Debris
Property is raked, blown, vacuumed or swept to clear away built-up debris. This includes landscaped and hardscaped areas (concrete, decks, paved areas, etc.)
Debris is bagged up and removed from your property.
Color and Mulch
Remove annuals that are past their prime and replace them with next seasons selection
Turn and fluff or add mulch to beds
Weed Control
Weed control includes pulling and/or spraying weeds in the landscaped areas.
Pre-emergent applications occur 2x per year.
Weed control service does not guarantee a weed-free property 100% of the time.
Trees and Bushes
All trees and bushes fertilized with a time-release granular fertilizer in amounts considered adequate to maintain proper growth and health on an as-needed basis
Plants with special problems treated in an attempt to restore them back to health
Pruning conducted as needed - General pruning practices include: maintaining plant separation; dead-wooding; seasonal considerations; scale/size; natural shape; safety considerations; structure protection; etc.
Irrigation
All irrigation valves, timing devices, lines and heads were checked to insure their operational status
Irrigation timers set and programmed for seasonal watering requirements

We recommend this service two to three times per year.

All Maintenance programs can be customized to your unique needs.
Areas We Service in Louisiana