Pool Builder in New Orleans, LA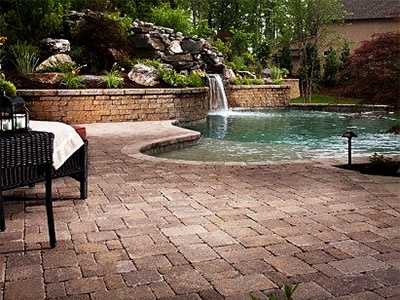 Your outdoor improvement project must be carefully planned to achieve your desired setting and functionality. The installation phase is also crucial so you should only hire well-experienced people to do the job. Among the local contractors in the New Orleans area that you can hire for all kinds of outdoor improvement projects is Nolascapes Pool & Outdoors LLC. For years, we have been creating awesome outdoor setups for residential and commercial clients across Louisiana. We use our lengthy experience in landscape development and property improvement to achieve our client's dream outdoors. Whether it is a small outdoor improvement project or a large landscaping job for premium clients in New Orleans LA, we can always guarantee outstanding results.

We are a family-owned company so you can expect a highly personalized service from us. Our design proposals will be based on your ideas and desired outdoor setup. As our valued client, we want you to be completely satisfied with the results of our work even it involves installing a simple water feature or renovating an old concrete structure in your backyard. Every work will be meticulously done to ensure the durability and optimum functionality of the features we install or build. Since there will be no back jobs and repairs, you can instantly enjoy the new features and amenities in your backyard. And the best thing about us is that we offer this kind of service a reasonable rate. If you're from New Orleans LA or the surrounding area, please contact us right now at 504-330-8479.


Pool Builder
Installing a new swimming pool in your backyard is a great idea. This water amenity will surely become a favorite spot in your backyard. However, pool installation requires technical expertise, special equipment, and other resources that only qualified contractors possess. And among the local contractors in New Orleans LA that you can hire for your pool installation project is Nolascapes Pool & Outdoors LLC. We are a licensed pool builder with decades of experience in pool design, installation, and maintenance. We can build different types of pools using industry-approved materials and techniques. Do you want a concrete pool or a fiberglass one? Do you prefer a saltwater pool or a natural pool setup? Just tell us your desired pool type and we will build it as soon as possible.


Water Features
The relaxing ambiance created by water features is just one of the reasons why many property owners install them in their backyards. Waterfalls, fountains, and ponds are perfect additions to any type of property, whether residential or commercial. If you don't have one in your backyard, contact us now and we will install a custom-designed water feature on your property. Your chosen water amenity will be installed a strategic spot in your backyard so you can fully enjoy its benefits and marvel at its beauty. We will create a natural-like environment so flora and fauna can thrive in your water feature. Most of our projects in New Orleans LA involve pond and waterfall installation. When these two features are combined, you can have a perfect spot in your backyard where you can meditate, relax, and unwind after a tiring day.


Masonry
Are you looking for contractors who can guarantee quality masonry works? Just contact us at Nolascapes Pool & Outdoors LLC and we'll prove to you that we are one of the best masonry contractors in New Orleans LA. We are known for our quality workmanship and expertise in various masonry projects. We can work on hardscape features, pool decks, retaining walls, curbs, pavements, outdoor kitchens, fire features, and other concrete structures in residential and commercial properties. Our licensed masons will use various design techniques to give you unique and beautiful concrete amenities. You will also get durable and long-lasting structures since we use only top-quality pavers, natural stones, bricks, and cultured stones. Call Louisiana's masonry experts today.
Areas We Service in Louisiana