Saltwater Pools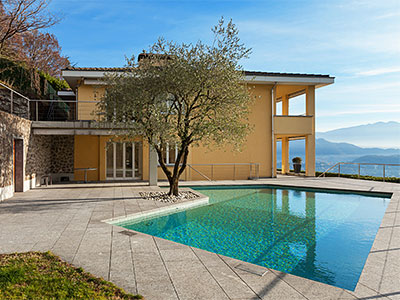 The addition of pools or ornamental ponds brings life to your outdoor area. Whether you prefer a calming reflection pool or an activity swimming pool, these water features allow you to maximize the function of your outdoors fully. You can also have a unique outdoor experience by installing saltwater pools in your backyard. A saltwater pool makes the pool clean and sanitized without the harsh effects of chemicals.

Building saltwater pools require expertise, so you need to hire a well-experienced builder. At Nolascapes Landscape and Design, LLC, we have the expertise, skills, and resources to design and build these types of pools. We use our many years of experience in pool construction; hence we treat every project as a masterpiece. We have already built saltwater swimming pools for some clients in New Orleans, Uptown, Kenner, River Ridge, Lakeview, Metairie, West Bank, and Harahan. Contact us at 504-330-8479 for free estimates and consultation. Let us help you design and build that spectacular pool while maintaining that wow factor for years to come.


Why Saltwater Pools?
Saltwater pools serve as an alternative to chlorinated pool water. They require less maintenance and let you save huge in maintenance expenses in the long run. The water in saltwater pools has low salinity levels. The dissolved salt for cleaning the pool is a way to sanitize the pool without using harmful chemicals and keeps the pH, chlorine, and alkalinity levels well-balanced. Also, it reduces the level of microorganisms at the safest levels.

A saltwater pool's chlorinator generator employs electrolysis to break salt and water consistently. The amount of salt added to your pool (weekly or monthly) will be based on the quantity of backwashing done in your pool or the amount of rainfall or water lost due to draining. Plus, saltwater pools are gentler to the swimmer's skin compared to traditionally chlorinated pools.

Chlorinated pools are the most typical type of swimming pool. Many pool owners believe that chlorine tablets are convenient and efficient ways to clear bacteria from the water. However, chlorine-saturated pool has more chemicals than saltwater and requires regular upkeep because you need to check your chlorine levels on a regular basis.


Experts in Saltwater Pool Design
Nolascapes Landscape and Design, LLC has qualified pool installation experts that can install and design saltwater pools in any type of property. You can request for your desired pool shape and size - a kidney shape or even an infinity-type pool. We will install chlorinator generators, pool controllers, and disinfection systems to adjust and control chlorine and pH levels while oxidizing contaminants in the water.

As a pool owner, you certainly don't want your family and friends to be swimming in high-levels of chemically-infused water. Investing in saltwater pools not only brings a unique feature to your water amenities, but they are also designed to keep you safe as you enjoy your swimming leisure. Whether you choose to convert your traditional pool to a saltwater system or opt to construct a newly built pool, be sure to contact a reputable pool contractor like us at Nolascapes. Contact us today!

POOL CONTRACTOR »
Areas We Service in Louisiana