Masonry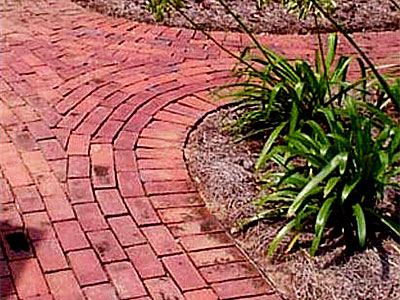 Aesthetics and structural integrity are just some of the important factors you must consider when working on a masonry project. You must also use special tools and equipment to facilitate the construction process and ensure the quality of each masonry structure that you will build. Simple masonry outdoor features are typically built in a DIY manner but large and complex structures should be handled by professionals. You need to hire licensed contractors like us at Nolascapes Pool & Outdoors LLC.

Our company has the expertise to manage all types of masonry projects throughout New Orleans, LA. Every masonry project that we work on is built according to specifications and industry standards. Moreover, we use our technical skills, extensive experience in the industry, and complete resources to build durable, long-lasting masonry structures such as masonry walls, pavements, outdoor kitchens, fireplaces, chimneys, among other masonry structures for residential or commercial properties. Call us today at 504-330-8479 to learn more about our wide range of masonry services.


Brick Masonry
A lot of property owners in New Orleans prefer traditional stone masonry over newer concrete materials. One of the reasons is the timeless appeal of brick and stone masonry that makes any feature or amenity look stunning and unique, not to mention the superior strength and durability. They are best used on walls, pavements, fire features, and other outdoor living structures such as outdoor kitchens and fire pits. We are experts in masonry design and installation, so we can handle even the most complex masonry applications for residential and commercial projects. Our stone masons use only premium quality masonry products from trusted manufacturers to ensure the reliability and aesthetic appeal of the structure. We can also help our clients choose the right design for their masonry projects.


Block Masonry
Nolascapes Pool & Outdoors LLC, is the perfect local contractor to hire for all your masonry projects in New Orleans. As a licensed contractor, we have the capabilities to work on various masonry installation projects and complement your outdoor living projects. We always abide by the project's technical aspects and use proven installation methods to ensure the structural integrity of your masonry project. Some of the block masonry projects we can manage include block masonry walls, block masonry fireplaces and outdoor kitchens. These projects are professionally designed and installed by our certified designers and expert masons who specialize in creating long-lasting and beautiful block masonry structures that will stand the test of time. With decades of experience designing and installing block masonry projects, you can rest assured that your project will be professionally installed. You will also like the competitive rates that we offer to local clients.


Stone Masonry
Natural stone masonry is widely used in residential and commercial properties across New Orleans. In fact, almost all properties in Louisiana have indoor and outdoor features made from natural stone masonry. These materials are extremely durable and highly recommended for home improvement, outdoor living features, and landscaping projects. We can easily create elegant driveways, walkways, patios, curbs, retaining walls, and paved amenities utilizing quality stone masonry materials. However, due to complex nature of these products, they should only be installed by professional stonemason. At Nolascapes Pool & Outdoors LLC, we have seasoned crews with extensive experience in stone masonry. Our portfolio includes some of the stunning stone features and amenities in New Orleans and nearby areas. We source our stone masonry from trusted quarries and stone manufacturers in order to provide you with the finest masonry materials for your construction project. We can install granite, bluestone, slate, quartzite, sandstone, flagstone, among other stone varieties that our clients may request.


Natural Stone Veneers
There is no other masonry material that can surpass the durability and aesthetic appeal of natural stone veneers. When used as veneers, they will transform your walls and other vertical structures into elegant structures. These masonry materials are not only used for decorative purposes but also for other vital functions such as improving your home's energy efficiency. Natural stone veneers are most suitable for exterior walls, retaining walls, fireplaces and chimneys. We recommend and install thin stone veneers for their outstanding natural appeal and longevity. They are easy to install, lightweight, and provide low maintenance. We employ well-experienced stone veneer installers so you are guaranteed of professionally installed stone veneers.


Cultured Stone Veneers
Cultured stone veneers are actually produced from concrete, though they are made to mimic the look of natural stone. They are an excellent alternative material too expensive veneers like natural stones. They are also lightweight materials so you won't be needing additional wall reinforcements. They are also easy to install and available in various designs, colors and styles. They do require regular maintenance, such as sealing, in order to keep their luster and appeal. Nolascapes Pool & Outdoors LLC has a team of seasoned masons with extensive experience in cultured stone veneer design and installation. Our expert cultured stone veneer specialists can help you choose the right design for your walls and suggest the most appropriate theme for your home or outdoor space.


Fireplace Masonry
Do you want a new masonry fireplace in your home or a custom-designed masonry fireplace in your backyard? Nolascapes Pool & Outdoors LLC, has been creating uniquely designed interior and exterior masonry fireplaces for our residential and commercial clients for years. We have extensive experience in fireplace masonry so we can design and build the perfect fireplace for your home or business establishment. We also provide masonry fireplace makeovers to clients who have an older, outdated fireplace, which will bring it back to life. Our masonry fireplace designs will surely complement the existing theme or architecture of your home. We highly recommend brick, block and natural stone veneers for fireplace installation projects but we can also install pre-built ones.
Areas We Service in Louisiana