Concrete Services in River Ridge, LA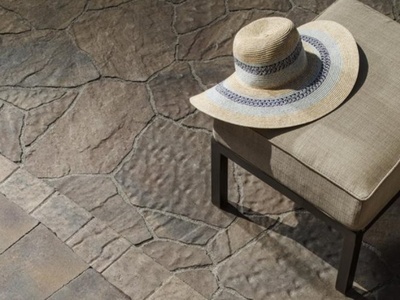 Do you need a professional contractor for your next outdoor improvement project? Call Nolascapes Pool & Outdoors LLC today and we'll help you achieve your desired outdoor features without draining your pockets. We will transform your ideas into functional and gorgeous outdoor structures and amenities. With our capabilities, we can handle simple to complex construction projects like swimming pools and concrete paver installation. Some outdoor features cost thousands of dollars to design and build, so we always make sure that they are carefully planned and properly executed.

At Nolascapes Pool & Outdoors LLC, you are guaranteed of quality workmanship and exquisitely designed concrete features and amenities. We can fulfill this promise because of our complete resources and extensive experience in the industry. Our company specializes in outdoor living creations, pool installation, and decorative concrete works. We are able to establish our company as among the top masonry contractors in Louisiana by providing affordable but quality services. We are also the choice of most River Ridge LA residents when it comes to paver installation and pool construction projects. If you're from River Ridge, we can help you create an outdoor space that is not only functional but also appealing in all aspects. Call 504-330-8479 now to talk with one of our experts.


Concrete Pools
Swimming pool is an excellent addition to your backyard since it enhances the aesthetics and functionality of the outdoor area. Your landscape will also look great if you install at least one water amenity. But choosing the right pool for your property can be a difficult task. You have to consider a lot of factors like installation cost, design options, and repair and maintenance. It is also important to select the right pool materials since they can affect the functionality of your water amenity. You may be tempted to choose an inexpensive material like vinyl liner. However, vinyl pools have higher maintenance and replacement costs. The fiberglass option, on the other hand, is a great alternative to vinyl. The problem with fiberglass pool is its limited design options. Why not install a concrete pool in your backyard? We highly recommend this pool type because of the many advantages that it offers. We can customize your concrete pool according to your needs, budget, and landscape theme. You can request for an Olympic-sized pool or opt for traditional designs. Our people have already built luxurious pools for our premium clients in River Ridge, LA, so you won't regret hiring us for this project.


Concrete Work
All kinds of concrete works should be handled by a licensed contractor with extensive experience in masonry projects. This will ensure the structural integrity of your concrete structures, particularly those that were installed outdoors. Nolascapes Pool & Outdoors LLC employs skilled people who are well-experienced in various concrete installation projects. Our certified masons can work on both horizontal and vertical concrete structures, create custom designs on concrete surfaces, and use different decorative techniques to achieve our client's dream concrete amenity. We've been doing this kind of service to our valued River Ridge, LA clients.

Our primary goal is to build durable and long-lasting concrete structures that you will surely like and enjoy. We achieve this by using the finest materials available, task-appropriate tools, and proven installation techniques. If you need proof of our competency, please browse our portfolio. Most of the concrete works that we have completed are located in River Ridge, LA and neighboring cities. Our portfolio includes building concrete driveways, pathways, parking areas, pool decks, patios, fire amenities, and other concrete structures.


Concrete Pavers
We ensure the durability of our clients' driveways, patios, pool decks, walkways and pathways by using only top-quality materials. Among the materials that we highly recommend for these projects are concrete pavers, which we source from leading paver manufacturers in the country. They are durable, long-lasting, and available in various designs and patterns. We can also create custom patterns to emphasize the unique beauty of your outdoor amenity. Lastly, pavers require minimal maintenance efforts so you can save a lot on maintenance costs.

Call us today at 504-330-8479 or contact us for more details on our comprehensive concrete services.
Areas We Service in Louisiana