Paver Sealing
Decorative landscape pavers make for a beautiful surface and can be used for many applications around the home. The only thing that can improve a beautiful paver design is a protective paver sealer. Whether it's a natural or wet look sealer, it darkens the pavers giving them a rich bold look.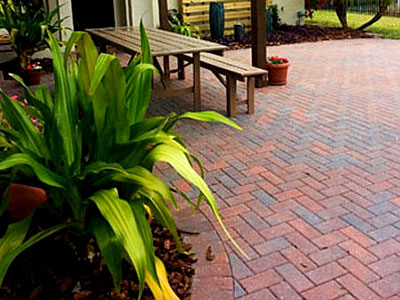 Brick paver coatings also protect against staining and make it easier to clean spills and natural stains like bird droppings, dirt, mold, and mildew. For faded older pavers the sealant pulls out the color that is left and makes the pavers look bold and new again.

Paver sealer also provides joint stabilization, solidifying the joint sand that is used between the pavers to lock them in place. It hardens the top layer of sand to resist weeds, moss, erosion, and insects.

At Nolascapes, we specialize in paver sealing services to help protect your investment. Our brick paver sealing service will lock out moisture and permanent stains which can diminish your curb appeal. Our water-resistant sealers also stop the pavers from absorbing water which can lead to chipping and cracking in freeze/thaw conditions.

When it comes to customer service and affordability, WE WILL NOT BE BEAT!
CALL TODAY: 504-330-8479.


Why should you seal your brick surfaces?
Prevents brick erosion
Prevents color fading
Prevents most stains
Can extend the life almost indefinitely
Holds down mildew
What do we seal?
Brick Pavers
Travertine
Marble
Flagstone
Any natural stone or artificial hardscape
Natural (matte) luster or Semi-gloss finishes are available
Our product is two-in-one, both a sealer and sand stabilizer all in one. Nolascapes offers pressure washing services to existing customers or customers who will be getting sealant services.


State-of-the-art Start to Finish All in One Day Paver Sealing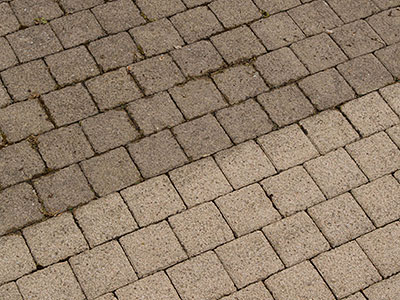 We seal with commercial grade, state-of-the-art, environmentally safe water-based sealer. Which we do not thin out the two-part mixture beyond recommendations such as other companies do to provide you a lower price.

This will only shorten the lifespan of your sealing. We take pride in giving our customers quality products and quality work to ensure the full life of the sealing project.

With a sealer designed to be used on wet surfaces there is no need to put off your sealing job during New Orleans' annual rainy season.


If you have it we can seal it!
* Patio decks * Driveways * Pool Decks * Cool Decks * Walkways * Common Areas *
Whether it's a residential project or Town Square: We Seal It All!
When it comes to customer service and affordability, WE WILL NOT BE BEAT!
CALL TODAY: 504-330-8479.
Helpful Information for Before and After Your Sealing Job
Turn off your sprinkler system on the day your pavers are being cleaned and sealed.

Make sure all automobiles that will need to be used are out of the garage and not on the paver area that is to be cleaned and sealed. If you are not home the day of cleaning and sealing and if garage doors close on the pavers, make arrangements with us to be sure that garage doors will be left open.

The paver surface can be opened to foot traffic 4 hours after cleaning and sealing is completed.

The paver surface can be opened to vehicular traffic 48 hours after cleaning and sealing are complete. To prevent tire markings do not make any tight turns or sudden stops.

You may swim in your pool the next day.

Due to the fact we will be using powerful pressure washing, there will be noise and sand all over. Our team will wash down the areas.

Pools: We ask that your pool be running during the cleaning process. The team attempts to keep debris at a minimum in your pool, but due to the fact we are using high-powered pressure washers, on the coping there may be some debris. Also, we remove your skimmer cover and relocate it to an area outside of the work zone, so it does not adhere to the deck when sealer is applied.

Schedule pool service and lawn maintenance personnel at least 2 days after sealing to allow for sufficient 'curing' time. Advise them to not make tight turns on sealed pavers with mowers, vehicles or other riding equipment to prevent tire markings.

When it comes to customer service and affordability, WE WILL NOT BE BEAT!
CALL TODAY: 504-330-8479.

View our Hardscape gallery »
Areas We Service in Louisiana