Decorative Concrete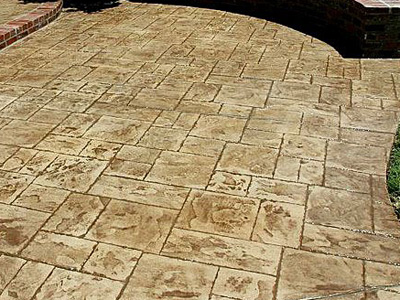 Consider a showroom sheen on your garage floor or a vibrant, slip-resistant surface surrounding the pool. Consider an enticing entryway to your store location and complementing exterior flooring. All of this is attainable with the help of our experienced concrete contractors in New Orleans, LA.

Concrete work is a necessary component of all construction and structural works, big and small. At Nolascapes Pool & Outdoors LLC, we provide exceptional value to our clients and offer a comprehensive selection of concreting services to meet their needs.


Range of Decorative Concrete Solutions
Our company handles decorative concrete installations, replacement, and resurfacing for residential and commercial properties. We provide comprehensive solutions and handle each task from start to finish. Regardless of the kind or scope of the work, we have the experience and abilities necessary to finish it according to industry standards.

Our commitment to providing high-quality, affordable, competent, and timely services guarantees that the concrete surfaces we design and install last a long time, look fantastic, and work well. We can create decorative concrete surfaces on various outdoor surfaces, including patios, decks, driveways, walkways, entryways, porches, terraces, fireplace zones, poolscapes, and more.


What Is Decorative Concrete?
Decorative concrete involves using concrete as a functional material for construction and as an aesthetic embellishment to a structure, such as floors, walls, roads, and patios. Concrete is transformed into ornamental concrete by applying a range of materials and/or systems, which may be used during the pouring or curing stage. These systems and materials may include:
Stamped Concrete
Countertops
Decorative Overlays
Acid Staining
Polished Concrete
Vertical Overlays

Decorative concrete allows you to replicate natural materials at a fraction of the expense of other products such as marble and granite. Many people are unaware of the versatility of ornamental concrete. For example, overlays may be applied to existing concrete and a variety of other horizontal and vertical surfaces with a thickness of as low as 3 mm, making them perfect for garages and other areas where weight is a problem.


Customized Decorative Concrete Installations
Our team can help with all types of decorati ve concrete installations on commercial and residential properties. We use cutting-edge technology and superior materials and never fail to provide our clients with the best decorative concrete services possible. Our professionals ensure that everything is executed to perfection, from straight edges to smooth surfaces. Each member of our team collaborates to produce one-of-a-kind and magnificent concrete features.

We recognize that you will want unique features and surfaces on your property and our team works hard to meet your needs and expectations. Because we use a personalized approach, you will receive solid work that reflects your unique vision. Our reliability, cost-effective solutions, and commitment to giving value all contribute to ensuring that you receive a good return on investment.

For more details about our decorative concrete installations, please call Nolascapes Pool & Outdoors LLC at this number - 504-330-8479 or drop us a line through this Online Form, and one of our team members will contact you soon to discuss your requirements.
Areas We Service in Louisiana