5 Pool Features to Consider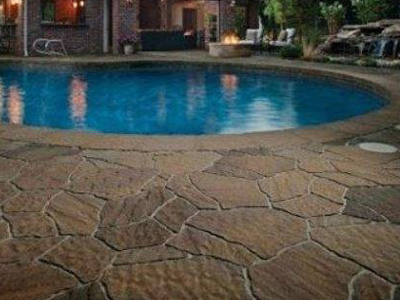 A pool at your home can make summer even better. There are different shapes and sizes of pools that can help you either enhance the relaxation factor or add to the aesthetics. Installing a swimming pool is a big investment and you must consider getting the best features to make the best use of the pool. To make sure that the project is worth every penny you spend and adds value to your property you must hire an expert pool contractor like Nolascapes Pool & Outdoors LLC.
Pool Jacuzzi/Spa
A jacuzzi has multiple benefits related to health and wellness. With regular use, you will reap benefits like stress relief, reduced muscular stress, weight loss and strong immune system. Having a pool jacuzzi is a perfect idea for relaxing and rejuvenating. Spending quality time with family and that too in fresh air is made possible by this feature of pools.
Pool Wet Bar
A pool wet bar can give your home a resort-like setting. If you often entertain guests or your family spends a lot of time in the swimming pool then you can ask your contractor to integrate an attractive and functional pool bar. The size of your backyard and the space you are allocating to your aquatic retreat will determine the size and shape of your wet bar.
Pool Fountain
A fountain can become a centerpiece to your backyard and so it is a beautiful feature to add to your swimming pool. Besides the aesthetics, pool fountains are also very functional as they act as noise barriers and keep the pool cool. Fountains are available in different sizes and shapes and you must keep your landscape in mind when selecting the fountain.
Pool Lighting
Pool lighting will allow you to use your pool throughout the day. For those who enjoy a nighttime swim, underwater reflective lights provide a perfect ambiance. Lighting your pool will also give you peace of mind when your little ones go for a swim after dark. The catch with pool lights is that these cannot be installed post-construction without major renovation and so you must get them added during the pool installation itself.
Pool Beach Entry
A beach entry or 'zero entry' is a sloped and graduated entry to the swimming pool. The slope replaces the conventional and regular steps. This design mimics the natural beach and provides a gentle transition when you enter the pool. You can landscape the surrounding area with exotic plants or seashells and add a complete ocean-like look. With the right landscaping, layout design and beautiful decorative additions the beach entry pool can become a focal point of your property.
If you are thinking of creating a retreat in your backyard that gives you an opportunity to relax and spend quality time your family, you must consider adding the above-mentioned features to your swimming pool. Define your budget and prioritize the features that you like and accordingly plan the construction of your swimming pool.
If you are ready to take the plunge, reach out to us at Nolascapes Pool & Outdoors LLC for expert service on pool renovations. We are available on call at 504-330-8479.
Areas We Service in Louisiana